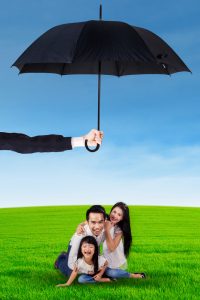 Is your family prepared for the unexpected things life throws at you? If not, Strategic Insurance Agency is here for all of your insurance needs. We want to make sure you are covered in all of life's circumstances.
The Coverage We Offer
Life is unpredictable but at least we can help you make your finances a little more predictable. Unexpected events can be traumatic enough on their own, make sure you safeguard yourself against financial ruin. We offer insurance coverage for all the unexpected events life can throw at you:
Auto insurance

Professional liability insurance
When we meet with you, we will explore every option to make sure you are getting the best coverage at an affordable price.
Insuring Our Community in Somerset
Somerset is a small community located in the heart of New Jersey and was home to the first Marconi Wireless Station in the US. The location of that first radio transmitter is now home to Marconi Park, in honor of the area's history. People find this area appealing because of the hot, humid summers and the mild winters.
If you are a fan of early American history, Somerset County is rich in Revolutionary War history. You can find historical buildings, monuments, and sites scattered throughout the county. If you would like to know more about the area, check out the Chamber of Commerce. Strategic Insurance also serves the surrounding areas as well.
Make Sure You Are Prepared
Are you reading this and wondering if you are prepared if a loved one dies? Maybe you are just starting out as a contractor and need insurance as a sole proprietor. It doesn't matter how different your coverage needs are,  Strategic Insurance Agency has you covered! Give us a call today so we make sure you are prepared.