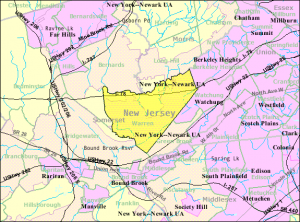 We want to see you get the most coverage for your money. Strategic Insurance Agency will personally work with you to find you the best policy for your business, home, life, or vehicle needs. We love helping the people in our community out!
We Have Coverage for Everyone's Needs
After we meet with you, we will go to work to find the best carrier for you. We want to see you in a policy that gets you exactly what you need, not anymore and definitely not any less. We can help you prepare for everything with the following types of insurance:
Professional liability insurance

Business insurance
We work with over 200 different carriers so you can be confident that when you work with us, you will get the most cost-effective and beneficial coverage for your needs.
We Serve Our Community in Warren
The area that is now known as Warren started drawing settlers in the 1700's. In the early 20th century, the area was a popular destination for wealthy businessmen from New York City. The city was named after a Revolutionary War general who lost his life in this area during the war.
Warren is considered one of the best places to live in all of New Jersey. With its close location to New York, the town provides a great suburban community for commuters to New York. If you would like more information, be sure to check out the Chamber of Commerce. Strategic Insurance also serves the surrounding areas as well.
Call Today for a Policy Tailored to You
Let's get started today! We would love to work with you and figure out something to fit your needs. Call one of our agents at Strategic Insurance Agency so we can get to work to find you that perfect policy!