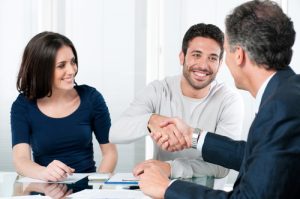 If you're in need of business insurance in Somerville, New Jersey, give our team at Strategic Insurance a call today. We offer business insurance policies to help protect you and your company in case of an emergency. Call now to find out how we can help you.
Protect Yourself and Your Business
One of the biggest mistakes new business owners make is failing to make sure their company and its employees are insured in case of emergency. No one thinks an emergency is going to happen to their company until it does. Be ahead of a potential emergency with one of our business insurance policies. Some of the coverage plans we offer include:
Liability Insurance – Protect your company in the event of a lawsuit
Health – Give your employees the health coverage they deserve
Commercial Auto – Protect your business vehicles
Property Insurance – Protect your business from fire, floods and other damages
Don't let your business go unprotected any longer. Give us a call to find out how our policies can help you.
We Serve Somerville
Our team is happy to serve the business owners of Somerville, New Jersey and its surrounding communities. Somerville is a part of Somerset County is home to just over 12,000 people. The town was originally settled during colonial times by the Dutch and was named after the Somerville family who first founded the town in the 1750s.
If you are new to the area, we are happy to welcome you into our community. We recommend taking the kids to Kidstreet Playground for a fun day outdoors. You should also visit Duke Island Park for outdoor recreation along the canal.
For more information, visit the official Somerville webpage or the local Chamber of Commerce.
Call Us Now
It's time to protect you and your business. Give our team at Strategic Insurance a call to find out what business insurance policies fit you. Find out why New Jersey loves working with us.