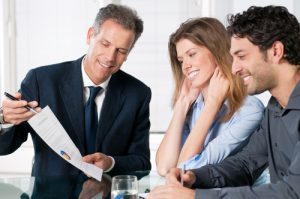 If you are in need of business insurance in the South Plainfield, New Jersey area, our team at Strategic Insurance is here to help you. We offer a wide range of business insurance plans to help make sure your company is protected. Call us now to find out what plan best fits you and your company.
Our Services Help Protect You
Our mission is to help make sure our local business owners are protected in case of an emergency. One of the biggest mistakes business owners makes if failing to make sure their company is protected in case of an emergency. We offer policies to help you cover your business. Here are some of the policies we offer:
Liability Insurance – This plan covers your business in case of a lawsuit
Health Insurance – Give your employees the best health insurance possible
Commercial Auto – Protect your business if a company vehicle is involved in an accident
Property Insurance – Protect your business in case of a fire, flood or other disasters
And More…
Find out what plan best suits you by giving our team a call today. We are here to make sure you and your business are protected.
We Serve the People of Plainfield
Our team is proud to serve the people of Plainfield, New Jersey and its surrounding areas. South Plainfield is a borough in Middlesex County and is home to over 23,000 people. South Plainfield was incorporated by the New Jersey Legislature in 1926 and was named after a local estate.
If you are new to the area, welcome! We recommend visiting Cedar Brook Park which has open green spaces for picnics and sports. We also recommend visiting Spring Lake Park for walking trails and biking trails.
For more information visit the official South Plainfield website or the local Chamber of Commerce.
Give Us a Call Today
Give our call at Strategic Insurance a call today to make sure you're always protected. We offer business insurance plans to the people of South Plainfield, New Jersey. Give us a call today to find out how we can help you.