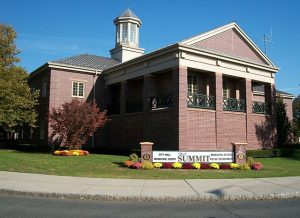 Here at Strategic Insurance, we are dedicated to helping you protect your company and its employees. We provide a wide range of coverage options for businesses in Summit, New Jersey. Get in contact with us today to find out what we can do to help your business.
What Our Plans Can Do For You
Stop letting your business go unprotected. One of the biggest mistakes a business owner can make is failing to protect their company and their employees with proper insurance plans. Whether it's to protect you in case of an emergency or to ensure your employees get the healthcare they need, we can help get you the coverage plan you need. Here are some of the coverage options we provide for New Jersey businesses:
Health – Make sure your employees are afforded premium health care insurance
Workers' Compensation – With workers compensation insurance your employees are protected in case of onsite injury or medical leave
Property Insurance – Protect your company in the event you experience a flood, fire or other disasters
Liability Insurance – Make sure you have the protection you need in the event of a lawsuit
And More…
Our team at Strategic Insurance wants to make sure that you have covered all the potential problems your company may face. Call us if you have further questions about our services.
We Proudly Serve Summit
We are happy to be able to serve Summit and the surrounding communities. Summit is a city in Union County and is home to over 21,000 people. It was originally incorporated as a town by the New Jersey Legislature in 1869 but was later reincorporated as a city in 1899.
If you are new to the area we would like to wish you a warm welcome! We recommend visiting Reeves-Reed Arboretum, which has over 5-acres of gardens and greenhouses. We also recommend visiting the Great Swamp National Wildlife Refuge which has hiking trails and wildlife viewing.
For more information visit the official Summit website or the Chamber of Commerce.
Call Now
Contact us today to find out how Strategic Insurance can help you. We make sure the businesses of Summit and the surrounding areas are protected. Don't waste any more time!