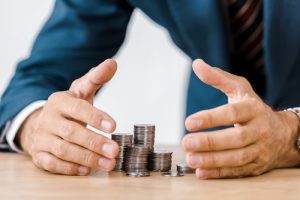 As a business owner, it's incredibly important to protect you, your business and its employees. Luckily, our team at Strategic Insurance provides a wide range of business insurance policies for the business owners of Wall, New Jersey. Give our team a call now to find out what plans fit you and your business.
Business Insurance Policies For You
Don't let your business fall victim to an emergency. Protecting your business with insurance is one of the most important yet overlooked aspects of owning your own business. We have a wide range of plans that fit you and your businesses needs. Here are a few of the policies we offer:
Liability Insurance – Protect your business in case of a lawsuit
Workers' Compensation – Make sure your business is protected in case of an onsite injury
Life and Disability – Protect you and your employees if life-threatening injuries occur
Property Insurance – Your business needs to be protected in case of a fire or flood
And More…
Stop putting your business at risk. It's time to protect you, your business and its employees with insurance.
We Serve Businesses in Wall
We are happy to be able to serve Wall, New Jersey and the surrounding areas. Wall is a township in Monmouth County and is home to over 26,000 people. The township was formally incorporated by an act of the New Jersey Legislature in 1851 and was named after General Garret D. Wall.
We are also happy to welcome newcomers to the area. We recommend visiting Allaire State Park which has walking trails and a huge park. You should also visit Asbury Park Beach which features a boardwalk, a beach and plenty of places to lay out in the sand.
For more information, visit the Wall official website or the local Chamber of Commerce.
Call Us Now
Call our team at Strategic Insurance now to find out how we can help you. We offer a wide array of business insurance plans to make sure you are covered. We can't wait to help you!