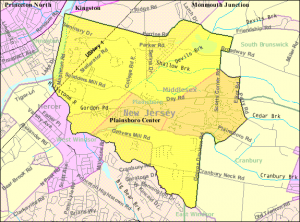 If you are in need of insurance, our team of agents here at Strategic Insurance Agency is dedicated to serving you. We provide insurance for all of the unexpected events life can send your way. Don't find yourself unprepared the unpredictable happens.
The Different Types of Coverage We Offer
When you are faced with traumatic events in your life, you don't want to also face financial ruin from a lack of planning. It doesn't matter what you need coverage for, we have something for everyone. Here are the types of insurance we offer:
Professional Liability insurance
We will personally work with you to figure out your needs. Then, we'll determine the best type of coverage for you, your home, your loved ones, your vehicles, and your business.
We've Cover Plainsboro
Plainsboro is a community of about 22,000 residents, deeply rooted in history. One of the most notorious cows, Elsie the Cow, hailed from the Walker-Gordon Dairy Farm, which opened its doors in 1897. New residential housing replaced this historic dairy in recent years.
The area has many other historical sites to offer, including sites that date back to the Dutch heritage of Plainsboro. If you would like to know more about the city, see the Chamber of Commerce page. Strategic Insurance also serves the surrounding areas as well.
We Can Help You Prepare for the Unexpected
If you are looking to keep yourself safe against negligence claims or civil suits, we have coverage specially tailored to your needs. If you are a home or car owner or you want to prepare for the loss of a loved one, we offer competitively priced and thorough policies. Give Strategic Insurance Agency a call today so we can help!