The new year is almost here, and that means it's time to start the annual processes you have in place that help you keep your business running smoothly. One of the things that you handle is your business insurance. Most people don't want to deal with the insurance company for a variety of reasons. Owners get confused about what the terms and conditions of their policy happen to be, or they just don't want to think about ever actually needing to use their business insurance. Business insurance is in place to protect us, and our insurance needs can change. Here are the best small business insurance tips for 2017 that you should implement for your business to ensure that you have all the coverage you and your company needs.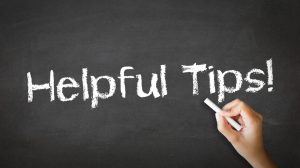 Review Policy Annually
There's a good chance that you signed up for your business insurance when you started your business, but you never really put much thought into it after you signed on the dotted line other than remembering to send your monthly payment. Many business owners go over their business plan on an annual basis to help them grow their business after what's happened in the previous year. These tweaks and changes make the business better.
Get to Know the Changes
The same should be true for your business insurance policy. You want your professional liability insurance to be up to date and cover exactly what is necessary. Things have changed over the past year, and this can impact the amount of insurance coverage your business needs in place for the proper level of protection in case something goes wrong.
Consider Insurance Updates
There are a number of insurance updates to consider for the new year. Your business may have grown substantially, and you must purchase more coverage to account for this growth. Another aspect to ponder is whether or not your business changed its structure. For example, you might have sold off a portion of it to another person. Selling your assets reduces your liability for your business insurance policy.
Cutting Costs
This may be a good time to speak with your agent about how you can cut your insurance costs. For instance, your agent may be able to identify any overlap in your policies that can help you to trim down your premiums.
Schedule an Appointment With Your Agent
Don't leave your annual insurance review to your own devices. Your insurance agent is an invaluable source for your policy review. Your agent is very knowledgeable about the type of insurance you have, and what will and won't be covered by your policy in case you need to file a claim.
Sage Advice
An insurance agent is a gatekeeper to having the best small business insurance policy possible for your business, and his or her advice is invaluable. At the end of the day, you'll be the one to decide whether or not you want to accept the changes or additions that your agent advises you to take, but you should carefully consider what he or she has to say. When preparing for your appointment, bring along any business records that will help your agent understand where your business has gone this past year. Your current business status could impact the amount of insurance your business requires for the year ahead. Come up with a list of questions for your agent. Write down your questions as they come to you so you don't forget them. Write down your expectations for your policy and what it should cover, and do the same for each and every insurance policy you have.
Benefits
The main benefit that your business insurance provides is coverage in case a problem occurs. Businesses without insurance, or companies that don't have enough insurance to cover them when an incident occurs, may find that they have a really hard time keeping doors open when they have to dig deep into their pockets to pay for something unexpected.
Learn About Tax Deductions
Saving money and keeping your business going are reasons enough for your level of coverage. Don't forget to ask your accountant about using the premiums that you pay for your insurance as tax write-offs for your annual business taxes. Insurance premiums are often a business expense that is deductible so make sure to get the information from a professional.
Let's make a resolution that you'll start out the new year by contacting your insurance agent today to go over your policy with an annual review. You may be surprised by the fact that your coverage can be reduced or increased. It's a good idea to do this on an annual basis because your business changes, and you don't want to be caught needing something with your business insurance that wasn't covered initially. Plus, who doesn't appreciate a good deductible expense that can help you with your tax bill at the end of the year? Be sure to schedule an appointment soon to ensure that you get in during the beginning of the New Year.
Thank you for reading our blog! How can we help you? Contact us today.