Many people own individual life insurance to pay for expenses should they meet an untimely death. They also hold disability insurance policies, so they are covered in the event of illness or severe injury. People don't often think about these types of insurance as being an important business need. However, that line of thinking is short-sighted. Businesses can benefit greatly from having life and disability insurance policies. Keep reading to learn more about the life and disability insurance businesses need.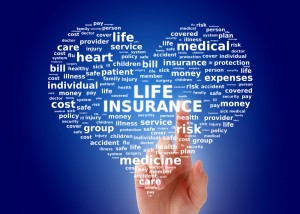 Life Insurance for Businesses
Term life insurance gives a business owner options for coverage. You get to choose the amount a beneficiary will receive and the duration of time during which it will be received. It is a great option for business owners who have partners who will soon be retiring. It is a convenient option that will allow one partner to buy out the other. This type of policy works best when each partner names the other as the beneficiary of the policy.
Permanent life insurance is another option business owners should look into. Permanent life insurance policies offer an investment component or "cash value" as well as insurance. When you pay your monthly premium for this type of policy, part of the money goes toward the investment. Even if you let the insurance policy lapse, you are still entitled to keep the investment portion. Permanent life insurance costs more than the term life variety. However, there is no limit to how long the policy is good, as long as the premiums are paid. If you invest in a permanent life insurance policy, you can invest the cash value portion of the policy in a variety of ways. You can also borrow against it or instruct the insurance company to use that money to pay your monthly premium. When you die, your beneficiaries receive both the death benefit and the investment portions of the policy
Deciding Which Type of Life Insurance Policy Is Best
Business owners generally need insurance policies to replace income and protect the future of the business. If a business partner dies or leaves the company, the business can suffer from serious financial hardship if the proper insurance policies are not in place. If you plan on being active in the company until you die, and the business is dependent on you for survival, permanent insurance is likely the best option. However, if one of the partners is looking to retire or move on, then term life is the better choice.
Disability Insurance for Businesses
Disability insurance is another often overlooked option for businesses. However, there are many good reasons why investing in a good disability insurance policy is a wise choice for many companies. For example, it keeps your employees and your business financially fit. Disability insurance for a business goes into effect when a principal member of the company gets ill, injured, or otherwise cannot perform the duties that are necessary for the business to function. It provides money for paying the company's bills as well as the salaries of the workers.
Disability Insurance Protects Your Employees and Your Business
Disability insurance for businesses offers many types of coverage that can fit the needs of many different types of companies. Some types of coverage that are offered include individual disability income insurance, which provides income replacement and disability buy-out insurance that funds a buy/sell agreement to buy out a disabled owner. Plus, overhead expense insurance reimburses operating expenses when you are unable to work and business loan protection covers the cost of a business-related loan obligation. Finally, key person replacement insurance offsets temporary staffing and recruitment costs if an employee is injured or disabled.
Tips for Buying Business Disability Insurance
Check professional associations for the industry's leading plans. Determine the disabilities you want covered under the plan. Consider a "guaranteed insurability" option and a "non-cancel-able" option. Then look at financial ratings and review your existing policies for the option to add a rider. Finally, use an agent or broker to find the best coverage. Making sure your business is adequately insured is just as important as making sure your home and car are insured. If you are a business owner, you must consider adding life and disability policies to your current coverage. It is far too easy to lose the business you worked so hard to create because you were not properly insured.
When it comes to matters of insurance, it is always better to be safe rather than sorry. If you are a business owner and would like to add life and disability policies to your current coverage, contact an experienced local insurance agent to help you find the right policies for your needs.
Thank you for reading our blog. How can we help you? Contact us today.