It started with a great idea. After months or even years of hard work, you've turned that idea into a small business. Now you're ready to open the doors and reap the benefits of all your planning and effort. Before you have your grand opening, it's imperative that you make sure you are properly insured. Find out more about business insurance basics to make the right choices.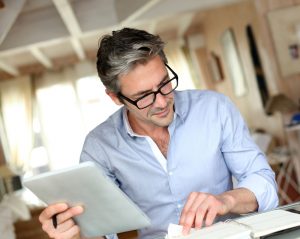 A Bouquet of Options
Circumstances can change on a dime. A storm could destroy your property, a client can sue your company, someone might break a leg climbing the stairs to your storefront, or a customer could get sick from food or drink you have served. There are countless things that could go awry, and you need to prepare for every eventuality. Business insurance is the means of accomplishing that. Properly covered, your property and assets are protected. Remember, if a disgruntled employee or customer sues you and wins, your bank accounts and property can be seized or wages garnished. Even your personal accounts and assets are fair game under certain circumstances.The services your business offers will determine the types of insurance you will need.
Liability Insurance
Liability and product liability coverage are the kingpins of business insurance. They protect you and your business in the event you or your employees, or the services or products you provide, injure a client or customer. They also protect your assets if someone causes damage to your property.
Professional Liability Insurance
Professional liability policies cover damages and the cost of defense in case you are sued for "failure to, or improperly rendering" a professional service. Also called errors and omissions insurance, it is protection for lawyers, accountants, real estate or insurance agents, data protection services (you may require a more specific data breach policy in some instances), consultants and even beauty salons. In some instances, a client agreement, wherein the client agrees to accept any risks, can stand as a substitute. It's important to discuss this option with an attorney or your business insurance provider to make sure you're properly protected. As a rule, most general liability policies don't include this added protection, so don't hesitate to ask questions.
Property Insurance
Property insurance protects you in the event of fire, vandalism, theft, random acts of nature and other occurrences that comprise the "things that go bump in the night" category. Make sure you are covered for disasters that most often occur in your particular region, such as floods or earthquakes.
Worker's Compensation Insurance
As the name implies, workers' compensation Insurance covers your employees injured on the job by providing wage replacement and medical benefits. In New Jersey, you must provide this coverage for all W-2 workers. This insurance also protects your business because employees give up their rights to sue you over the cause of the injury. Corporations, partnerships, and sole proprietors must provide this insurance. Even if no one is ever injured in your workplace, penalties can be steep for failure to insure, totaling $5,000 for each 10-day period your business is without it.
Beyond the Basics
There are other types of business insurance that might apply to your enterprise, depending on how work is conducted and who is responsible for ongoing operations.
Commercial Auto Insurance
Commercial auto insurance is a must-have if you own any vehicles that carry employees, products or equipment. The policy protects your vehicles from damage or collisions. In cases where your employees use their own cars or trucks to conduct company business, non-owned auto liability insurance protects you if your driver's car is not or inadequately insured.
Business Interruption Insurance
In the unfortunate event that circumstances beyond your control force you to cease your normal business operations, this coverage can often make up for lost cash flow.
Directors and Officers Insurance
If a director or company officer has been engaged in nefarious (or non-nefarious) activities that result in legal actions against your business, this insurance covers incurred costs and/or damages.
How Many and How Much
The size and the type of your business are the primary factors that affect both the type of insurance you need and the cost of coverage. Bundling different types of insurance together is an option and also a potential money saver. Referred to as business owners' policies (BOP), these bundles generally include liability, property, casualty and business interruption coverage. Your agent or broker often can customize a package for you to include auto, business liability or worker's compensation insurance, among others.
Before consulting your insurance agent or broker, think about the kinds of insurance your business needs right now, but what you will need as your company grows and prospers. Your agent should help you maintain the proper mix of coverage by keeping up with your evolving needs and proactively addressing them. Consult with him or her regularly to adjust or change your coverage, so you are always protected against adversity in whatever form it takes. This includes business, auto, and life insurance as well as professional liability coverage.
Thank you for reading our blog! How can we help you? Contact us today.