Summer is right around the corner. The presence of warm weather brings with it the opportunity for new and exciting business enterprises. Before you enter into a new summertime business venture, you must be completely prepared for every potential situation that may arise. Following are five summer businesses that should carry insurance and why.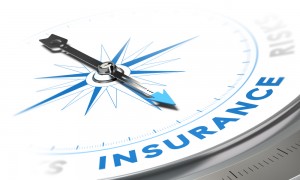 Pool Maintenance
In the summertime, pool use increases greatly. Many people like to have pools in their backyards, but do not like the idea of cleaning them. So, starting a pool maintenance business is a great way to make some extra money in your free time. However, anyone who considers starting pool maintenance as a summer business should seriously consider obtaining insurance.
Personal injury
There is a great deal of risk involved with many of the tasks assigned to a pool maintenance worker. Since you and any employees will be exposed to dangerous chemicals and frequently at risk of drowning, it is vital that you properly insure your summer pool maintenance business.
Liability
Pool maintenance workers also need liability insurance in case they cause any damage to a client's property while they are working on the pool.
Lawn and Yard Maintenance
Another popular summertime business is lawn and yard maintenance. People like to have their lawns looking green and well-manicured all season long. However, people who are not lucky enough to have their entire summers off often do not have time to properly take care of their lawns. For this reason, landscaping is a popular summer business.
Personal injury
Since landscapers and other lawn maintenance professionals must go onto others' properties, there is always room for liability if there is an accident.
Property damage
There is always a chance for a lawn maintenance worker to damage a client's property. An insurance policy can defray any costs associated with repairing or replacing a client's property.
Watersport Instructor
In the summer, people love to play in the water. You can turn other people's entertainment into your business. If you are comfortable in the water and adept at watersports, you can start a summer business as a watersport instructor. However, since much of your time will be spent with other people in the water, you will want to have business insurance for this enterprise.
Liability
There is a lot of liability to take on as a watersports instructor. You should have a comprehensive policy that covers general liability as well as property, activity, and professional liability.
Personal injury
Engaging in watersports in difficult and dangerous, even for experienced participants. The risk elevates with people who are just learning the activity. Even the most experienced instructor is at risk for having a student or employee get hurt during instruction.
Hull and Crew Coverage
Additional coverage can always be purchased to provide an extra layer of protection for your vessels and hired crew.
Party Entertainment
The frequency of parties increases in the summer. Therefore, the need for party entertainment also increases. If you have a special talent, you can put it to use all season long as a party entertainer. But, this is another small business that should be properly insured.
General liability
Anytime you work with the general public, you should be properly insured with a general liability policy. A policy of this nature protects you in the event of any issue that arises during your performance.
Personal injury and advertising coverage
This coverage provides protection if an audience member is injured during a performance.
Rented premises
This type of coverage will provide protection if any damage is done to a location that you have rented for your performance.
Liquor liability
This special coverage is helpful if you are serving alcohol at an event and it becomes out of hand.
Barbecue Catering Insurance
Everyone loves barbecue in the summertime. So, take advantage of the season and start your own barbecue catering business. This is another type of small seasonal business that needs to have adequate insurance.
General liability
This type of insurance is great for any and all businesses.
Product liability
Product liability insurance is a great idea for anyone who is selling products that are going to be consumed, even if there is only a small chance that someone might become sick.
Commercial auto
Commercial auto insurance is especially important if you need to use a company vehicle to drive to work sites.
Liquor liability
This insurance is a must if you are serving alcohol with your barbecue.
Hired and non-owned auto
This insurance is imperative if you have a staff member who is driving to and from worksites.
Owning a summertime enterprise is a great idea. But, you must be prudent and smart about it. If you are going to own one of these businesses or another one that involves dealing with people or putting yourself in potentially dangerous situations, you must protect yourself with adequate insurance coverage. If you are in need of insurance coverage for your summertime business, Strategic Insurance Agency can help you. We have a wide variety of plans that will fit any small business owner's needs.
Thank you for reading our blog. How can we help you? Contact us today.